NGvibes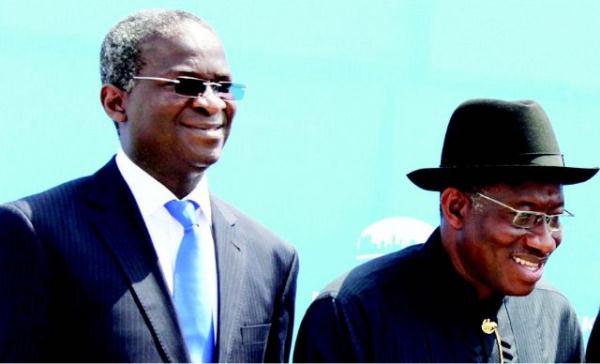 NOTE: This is a confirmed gossip #NoRumour and Information on the Source will only be revealed on Official/Legal request
Its no longer news that APC governors had a closed door meeting with President GEJ yesterday- and don't let anyone fool you – NOBODY- knows the details of yesterday's meeting.
But the aftermath of the meeting among the govs that attended the meeting is what is "News"
After the meeting, and on getting to their destination, the Govs; Babatunde Fashola (Lagos), Kayode Fayemi (Ekiti), Ibikunle Amosun (Ogun), and Rauf Aregbesola (Osun) were engaged in a heated debate.
It started from Gov Fayemi, who told his colleagues that "President Jonathan seems like a humble and sincere man" and he can rest his mind about him not interfering in Ekiti and Osun elections.
Gov Fashola interjected, by saying "If not for political affiliation, he would sincerely love to be in Jonathan's camp" but…
View original post 154 more words